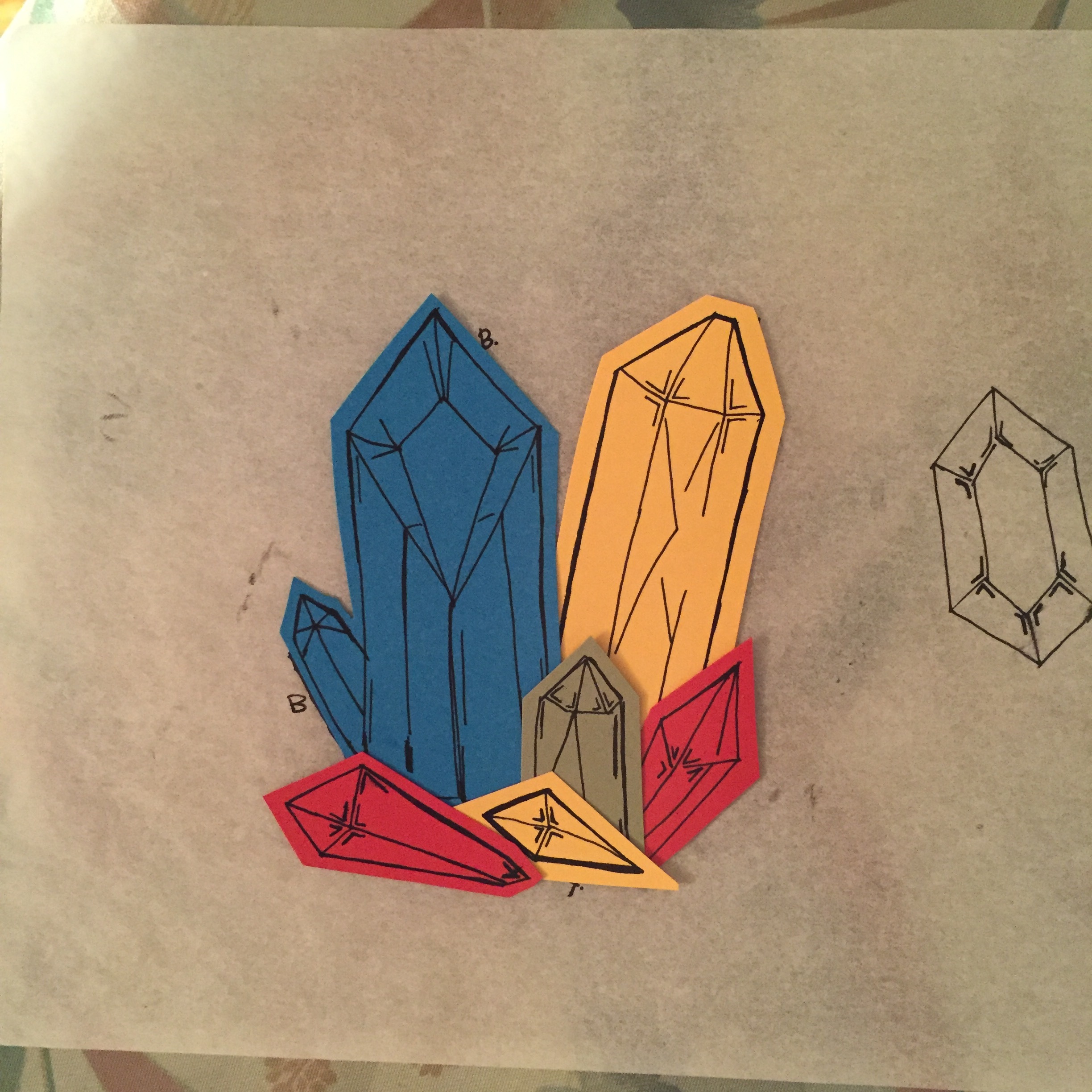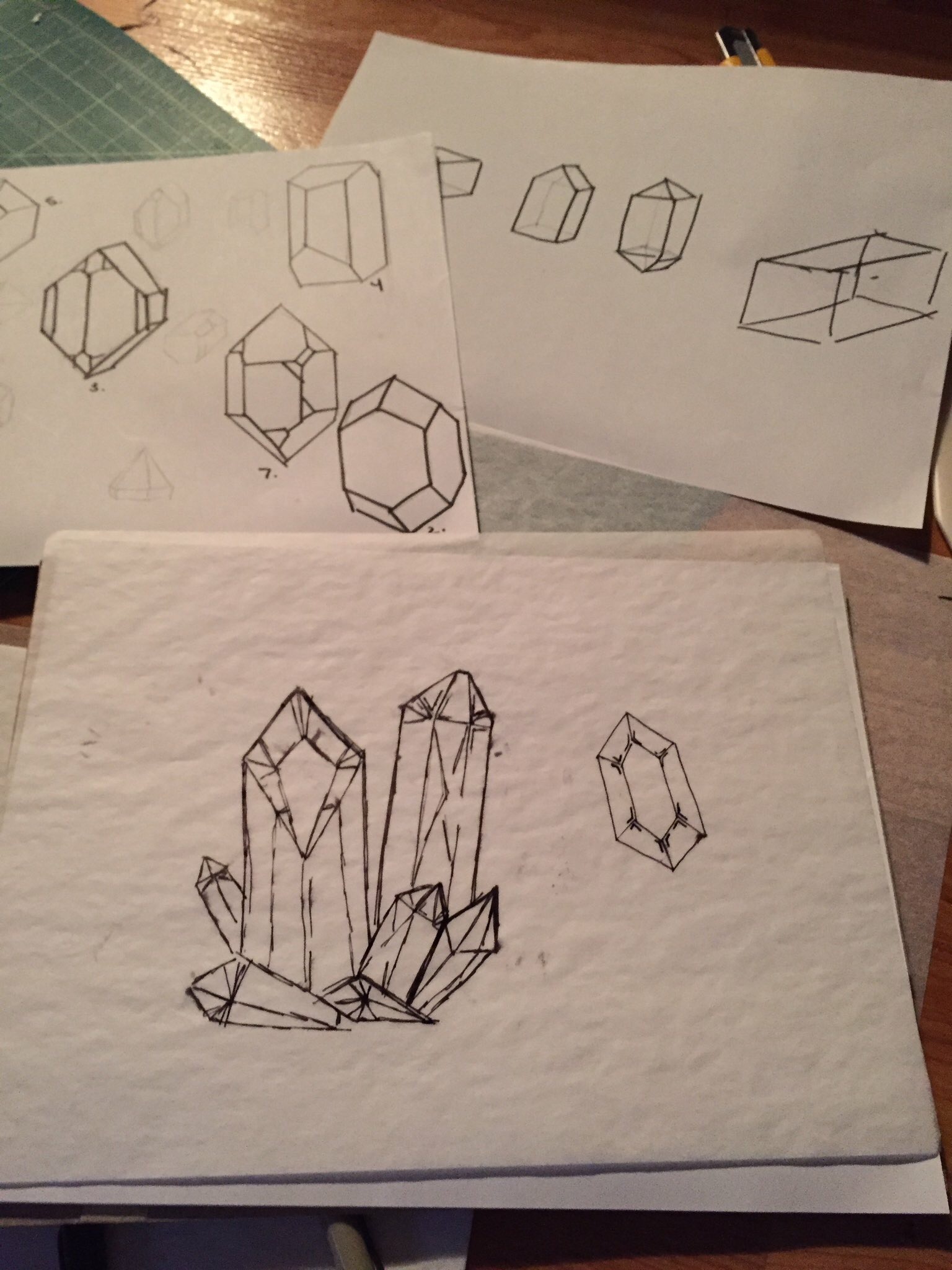 Crystal FormS Postcards & Zine
For bookmaking and bookbinding class I physically constructed zine made up of the different crystal forms. I was inspired by my love for crystals. I cut and pasted different crystals of different colors through out the book. Taking this idea and a suggestion from a professor I digitally scanned them into the computer and began crafting different items that featured the different crystals such as postcards and bookmarks for friends and family.
Below is my process of making the book before creating the postcards and bookmarks. I'm currently working on a project where you can purchase these different cards. They'll be coming soon to my shop.